The Coronavirus spreading around the globe is quite a serious issue for the whole ecosystem. As officially declared as a pandemic by WHO, it is also resulting in big losses for digital marketing, advertising, media industry, and almost all the industries. The economic impact of this epidemic is so huge that it is now preventing the growth of companies as well as economic.
No one knows how many people will be infected, but it has caused a global market to crash, which means many businesses are suffering, and digital marketing agencies are not exceptions. But that doesn't mean we are without options. We have already seen some incredible creativity, as agencies shift their strategies, service offerings, and their overall business operations to make it through the coronavirus pandemic.
So you must have a question now, why this is a good time to do Digital Marketing? I am gonna tell you a few reasons why it's a good time:
The world is on social distancing, it means no physical interaction or contact to avoid the spread of disease or virus. But it doesn't mean to stay at home and seat idle. You can always be in touch with your relatives, friends, colleagues, etc. with the help of Facebook, Instagram, Twitter, WhatsApp, same you can be in touch with customers, clients. Make them aware of your operation or service changes or brand awareness online with the help of Social Media Platforms like Facebook, Instagram, Twitter, WhatsApp etc.
Most of the cities, countries are under lockdown and most the people are sitting idle at their home (some are working from home), screen time has gone up. Now its time to focus on your digital marketing. So if your business starts Digital Marketing you can reach to maximum people and make awareness about your brand, product, service.
Why you should market when the people aren't buying right now? Because marketing isn't about the right now; it's about the three months from now, one year from now. I know it might be hard to think that far down the road, but the truth is, the smart play right now is to focus on long-term brand building.
Your decision at this point has to be made with recovery in mind. Other economic fluctuations tell us that this situation will end, and when it does, it's the companies that have eschewed short-term profits for long-term brand recognition that will be best positioned for growth.
Your clients need to see you're online during this time, engaging with them via all your social channels. This helps you stay close to your audience, and keeps you front and centre in their minds so that when this is over, they turn to you. This is why businesses must engage with their customers in ways that are authentic and meeting customers' current needs in ways that don't seem opportunistic.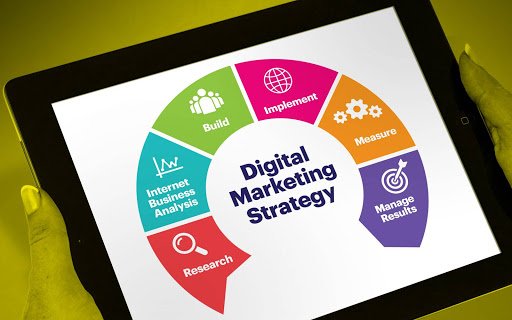 At Spier Infotech, we have the expertise to help you communicate with your clients in thoughtful, informative ways. Ask us how we can help your brand's communication efforts or how to reshape your marketing strategies in this changing environment. We'll come up with a unique strategy to help you maintain those crucial customer relationships in the present, and come out ahead in the future.